Use code Trimmings10 for 10% off your first 2 orders
Cygnet Pato DK Buttermilk 100g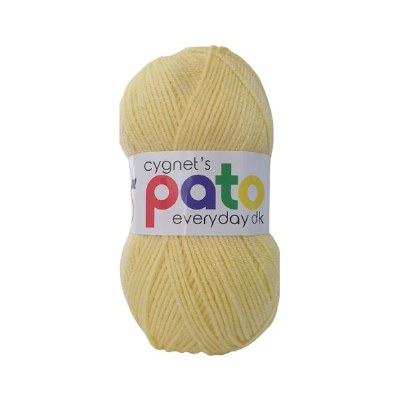 Cygnet Pato DK Buttermilk 100g
€2.50
Our fabulous Pato Everyday DK is your go-to value yarn with a soft handle and oodles of colours to choose from. Ideal for charity knitting, toy projects and economical knitting. With over 40 colourful, neutral and pastels shades to choose from there is a shade for every project.

Type: Double Knitting
Composition: 100% Acrylic
Weight: 100g
Meterage: approx 270m
Needle Size: 3.25mm - 4mm
Patterns: Knits to DK patterns.
Customer Reviews
This product has not yet been reviewed.