Use code Trimmings10 for 10% off your first 2 orders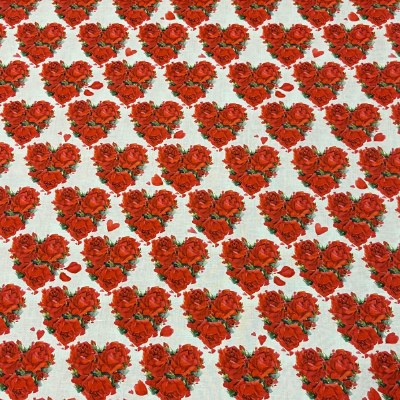 Craft Cotton Heart Roses
€13.95
Craft Cotton is a medium weight cotton fabric which is heavier than Poplin. Traditionally its uses include patchwork and quilting but it can also be used for more structured garments, decorations and fashionable accessories.

Composition: 100% Cotton
Width: 112cm
Care: Wash up to 40 degrees as it's likely to stretch, iron at the appropriate cotton setting on your iron, allow to dry naturally or thumble dry at a low temperature.
Customer Reviews
This product has not yet been reviewed.